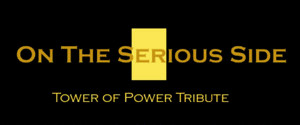 On the Serious Side: is  Connecticut's first and only Tower of Power Tribute band. Created by drummer Gene Zwicharowski and named after one of Tower of Powers most complicated and syncopated songs. They hand picked qualified seasoned musicians who are die hard Tower of Power fans.   Bringing on board J J Martin as front man lead vocalist was the frosting on the cake. They broke the band into sections and  created the  perfect lead and backing vocals, directed by JJ Martin.  The rhythm section is lead by guitarist/musical director Frank Barrese.  The most famous element, the horn section, is directed by Billy Grodski.
As they researched the various Tower of Power Tribute bands across the country they decided to strive to be a cut above the rest.  The show is very focused on the "Live versions" of TOP songs such as the medley "We Came to Play,  Soul  With a Capital S,  Ain't nothing Stopping us Now,  You Ought to be Having Fun and Only So Much Oil" just to name a few.  
The crowd energy they ignite is incredible and it sparks off high energy from the very first note.  Other great live versions include, To Say The Least You're the Most and  Funkafize, featuring drummer GeneZ as he covers Dave Garibaldi's signature Afro-Cuban cowbell  beat. Can't you See with added guitar solo by Frank Barrese and Me and Mrs. Jones  featuring the incredible vocal skills of JJ Martin.  The intro to Diggi'n on James Brown , This Time it's Real ,the ever famous What is Hip/Soul Power  with TOP's 10 minute version featuring tenor sax  Anthony Masi, and "The Kid" Kevin Duffy" trading solos in a funky soul jam. We unleash  all the fella's in Squib Cakes and  "Storm'n Norman" Robillard  lights up his Hammond B-3 covering Chester Thompson's signature solo to a tee!  The"Blazing Brass" trumpets of Billy Grodski and Pat Casey blow the classic Still a Young Man intro making your hair stand on end  with the sound  being so high cut and perfect.
All 10 musicians have spent countless hours and extensive  studying of recordings of the music to these versions that are not readily available to create the most authentic TOP show.  It has taken hard work and dedication on all band members to perfect the show  …musically rising above any other TOP tribute band in the country.     https://www.ontheserioussidetribute.com/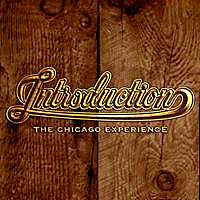 Chicago began in the city of its namesake, the dream of original members, Walt Parazaider, Terry Kath, Lee Laughnane, and Danny Seraphine.  They sought to create a rock band with a dynamic horn section integral to the melody, a fusion of their jazz and rock roots.
Introduction was the name of the first song of the first album, and the beginning of a musical legacy that spans five decades. Introduction, The Chicago Experience, was a project born of a deep admiration and respect for Chicago's artists and their early music. What they hope  is that Introduction will bring to their audiences not only the tremendous catalogue of Chicago's music but a reminder of the times and events that shaped their lives.
Fans have compared Introduction's musical replication and energy level to the early days of Terry Kath and the now infamous albums Chicago I through X. Introduction – The Chicago Experience, pays very careful attention to every musical and vocal nuance, to deliver what is the most memorable Chicago show of ANY Chicago tribute band in the United States and Canada!                http://www.introductiontheband.com/home.html